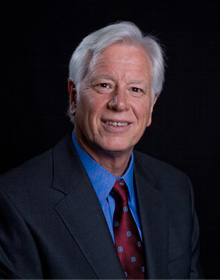 CEO, Author, Advocate for Sustained Success
Tommy Thomas, Ph.D.
Tommy Thomas, PhD is the standard bearer of the
Opposite Strengths
system, a way of understanding people and relationships through strengths. He provides his expertise to client organizations through a variety of services. He also currently serves as CEO of
Thomas Concept
, the leader in healthcare culture transformation.
Dr. Thomas is currently active in executive development and culture transformation with several organizations. Over the past 40 years, Thomas Concept
clients
have included organizations from a variety of industries.
Dr. Thomas holds a doctorate in psychometrics and research design from The University of Texas at Austin and is a Contributing Scholar at Walden University. Dr Thomas' publications include numerous books, seminar workbooks, training manuals, professional psychological reports, Web sites, computer programs, and computer algorithms. Visit his
library
for a partial listing of his works.
Dr Thomas is currently serving as Dean of the Opposite Strengths Faculty. He is past adjunct professor at The University of Texas at Austin. Dr. Thomas is a Licensed Psychologist in the state of Texas, and a member of the American Psychological Association, the Society of Consulting Psychologists, the Society of Industrial and Organizational Psychologists, and the Institute of Management Consultants. Dr Thomas is co-founder and Director of the Foundation for Research on Opposite Strengths Psychology, which funds and governs ongoing research on the Opposite Strengths system. He also serves as host and moderator of the Opposite Strengths Annual Conference.